Creating a Workspace
From a web browser on your system, log in to the CodeLogic Server.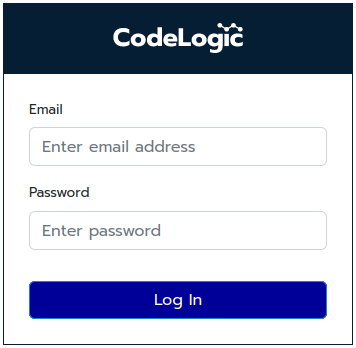 Click in the left-side navigation menu.

Click + Create Workspace.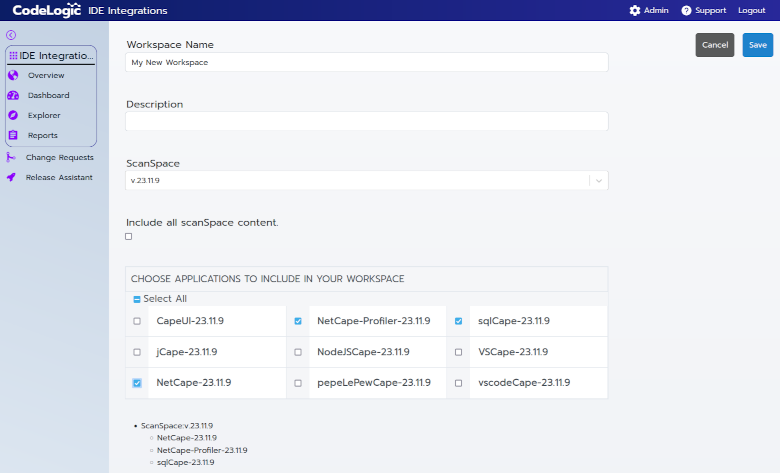 Enter a display name for the Workspace.
Enter a description for the Workspace.
Select the Scan Space you would like to use as your data source.
Choose the data you want associated with the Workspace.

Select Include all Scan Space content to include all data scanned into the selected Scan Space.
Select the application(s) to reduce the included data to only a set of the scanned data.

Click Save.
Note
Data can be included from one or more Scan Spaces.